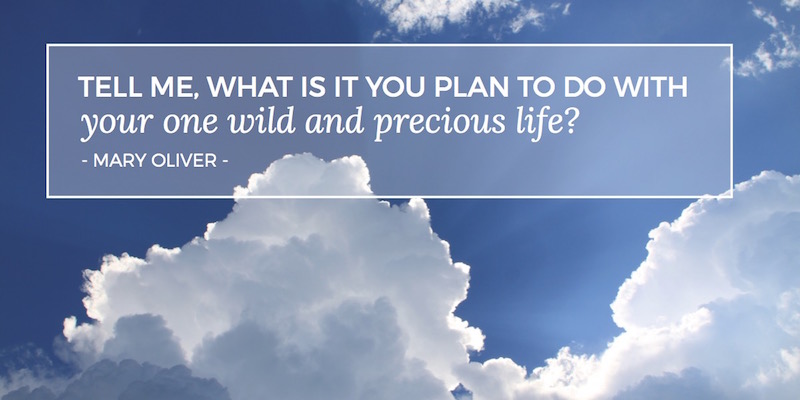 Welcome! I'm Nina Katrina Martin and very happy to have you here. Make yourself ready for big talk rather than small talk, because here we dig deeper, think big thoughts, and regularly dance outside of the comfort zone.
I envision a world in which everyone can live wildly and freely, to the beat of their own heart and whispers from their soul. My burning desire on this beautiful Earth is to help you turn your dreams regarding self, your people, home, leisure and work into reality. They say we can't have it 'all', but what if we can? What if living a balanced life, whilst hearing and heeding all those whispers, is in fact receiving it all?
We're not just dreamers, but doers, and that's why I will support you in breaking down your endeavours into manageable pieces, so you can build a new kind of everyday life, in and for balance.
[More to come…]
Some questions answered
Still curious about Nina? Here are 10 questions answered just for you. Random people have asked them at random times in random places, and maybe they will tell you a bit more about me.
Question 1: Pick your poison!
Uh, okay. Jumping right in at the deep end, are we? I like that. Coffee, no question. On a strong second place we find champagne, but coffee is the poisonest of my poisons.
Question 2: Seeing as you're a bit of a tree hugger, what's that one thing you would change about the world?
Haha, yes, the environment means a lot to me. If you've ever watched Julia Roberts as Mother Nature, you know the extent at which my soul reacts to these things. There are limits to how much an individual can do, of course, but I'd love to see more bicycles used. In the middle of winter it isn't very easy to bike here, but when conditions are "reasonable", I think we could do a lot more. No matter how small we are, we still count as pieces of the puzzle, parts of something much greater.
Question 3: Where are you productive?
That's easy! Despite adoring books, new books, old books, e-books, you name it, a modern library is where I get in the zone the easiest. There's something about their focus on the user, the clean lines, muted colours, great lighting and excellent acoustics, combined with high-quality earplugs and my Pomodoro app that very quickly helps me block out the surroundings on a conscious level. A bonus is that it's impossible to do anything about the dirty laundry waiting to be washed.
Question 4: When are you a badass?
Badass isn't frequently appearing in my vocabulary, seeing as I'm both an INFJ and HSP, but there are times when I find it useful to cultivate my inner badass. In everyday life, for me it's more about not being a doormat, but recalling my values in life, speaking up when something isn't right, and setting healthy boundaries. But in the middle of winter, when it's freaking cold and icy and the wind is howling through the bones, I'm definitely a badass when lacing my shoes to go out for a run. Despite the feeling of lungs becoming frosty, there's something primal and victorious about being one of few out there, even when I'm only ever competing against myself.
Question 5: What calms you the most?
I think I'll never grow tired of being close to water, watching soothing waves or a storm rip apart the surface of the sea. Out of the elements, it's the one that speaks to me the most, when managing to bring everything back in perspective. I'm always reminded of how I'm a very small thing in a huge universe, and that I'm never truly alone. Interestingly enough, during my solitary walks I never feel lonely the way I can sometimes when amidst hordes of people in an urban setting. On a more abstract level, the sea also tells me to adjust my sails or to be agile when using my mind, dynamic and effortless like water.
Question 6: In pictures, try to show your core.
Seriously? Well, I have patience until I have none. Selfishness, unfair treatment, narcissistic behaviour and various forms of abuse all can get me going. Human rights and safety for all is close to my heart, and I don't shy away from even the harder discussions of defending those, who need support against shaming, oppression, discrimination and more. What this world needs more of is less hatred and tearing others to pieces, and more lifting oneself and others up on a daily basis. Always pushing blame on others, instead of looking in the mirror doesn't interest me at all. Giving an honest shot at self-improvement, however, earns my immediate respect, and should my help be asked for I'm eager to offer it.
Question 7: What's something you usually fail at?
If you want to make me cry, bring me a house plant to keep alive. The gene for green thumbs skipped my DNA, so nothing survives in my hands. I give too much or too little water, and few plants are sturdy enough to survive my forgetting them for weeks at a time. It's embarrassing really.
Question 8: What do you think of selfies?
Diplomatic yet honest? On my own behalf, I detest them. I feel very self-conscious when being photographed, doesn't matter by whom, and truly don't see much value in them. I realise they make a person more approachable and real somehow, but you won't find many selfies either here or on my social-media accounts. As for selfies in general, I think there are way too many of them today. Maybe I'm an old fart, but it seems worrysome to me, since all that energy could be put on something a tad more useful.
Question 9: If you could do your life all over, which career would you choose?
This might not be the popular answer faced with all the options, but I wouldn't choose differently. People and their health in both mind and body is what keeps this world going, and if I can be part of it in any way I will.
Question 10: What's up with all the quotes?
I love quotes, plain and simple. Before going to school, I taught myself to read and words have always spoken to me, if you allow me an extremely bad pun. But they also cause me to stop and think in everyday life on a rather deep level. As mentioned above, I'm big on self-development whenever possible and quotes are miniature philosophy lessons.

Bonus question 11: The nine-minute, oops sorry, nine-second attention span, a comment?
Ha, yes. Supposedly goldfishies have nine-second attention spans, whereas us wonderful humans last only eight seconds until our heads explode. While there's a fabulous commentary on it here, I still think there's quite a bit to it. We want it all, gimmegimme, right here, right now, stat, and who cares about anything of substance that even whiffs of dusty doorstopper. I just can't. If you've read this far, you've earned a freaking gold star, but since I don't have any, you'll get the goldfish instead. *hands over bowl of fish, relieved that someone else can keep them alive now*
So what now?
Well, you know, I'm Finnish, a Swedish-speaking Finn to be precise, but still very true to our national character. We really don't like bragging, braggarts, meaningless small talk, selling, and such. Even though our academic knowledge is pretty high on a global level, it's not in our cultural DNA to sell, sell, sell. We don't like sellers either, having someone in our faces, being pushy.
I will never push, force my services or products on you, make you feel like you can't breathe because there's no room to think before making a decision. The downside is that I might lose on sales, but all of that goes against my very nature and what I believe in, how I was brought up. Due to a shy personality when growing up, I also learned very late to use my voice, be proud of who I am, believe in myself. The last part is wobbly some days still, but you get my point.
You should never believe anyone on the internet, or however it goes, so don't believe me either. Let me prove myself to you instead. I'm slow and thorough, so it will take time for you to get to know me, but the slightly cheesy stuff at the beginning of this page? It's me.
While I don't like using too many big words at the same time, such as soul and passion, authenticity, voice, ambition and integrity, because they scare me a little bit and feel awkward, too, I still think like that when the words are removed. I really do wish you all the best in the world and want to work with you if you want to work on yourself, with yourself and me, for yourself. So when you go inside your head, where there's no other voice than yours, I hope you feel the words the same way. Those big ones that alongside everyday events have power to change the course of our lives forever. It's okay if we tremble a bit when feeling them.
It's freaking scary to change sometimes, because we never know what we'll unearth, do we? And what if we fail? Gah, that's horrible! But you know what? I had my dream and lost it. I screwed up some things, made some bad choices, had a nice amount of really bad luck to sprinkle on top, and failure. And I'm still here, picking up the pieces and creating a new, better me, who stands on a far stronger foundation.
You know the tree analogy with strong roots and a flexible trunk? If I were to go out there and repeat my mistakes, I'd be a fool, having learned nothing at all, but instead I'm building my microbusiness based on what I know today. I'm not religious, but sometimes I think there was a reason for all of it to happen so that I could be here now, helping others find clarity, without having to make horrible mistakes that in the most dramatic ways alter their lives forever.
When we're supposed to imagine a dream client, usually the task is to create a very specific person whom to address. I don't have such a person, at least not if we're referring to age, sex and gender, nationality, religion or lack thereof, education, etc. What I have, however, is a feeling, a personality. I picture you open and curious, humble and generous, craving for peace of mind whilst doing something that really makes your heart sing. Or if you don't have that yet, you aren't about to lose hope, but you're willing to roll up your sleeves and get to work – with me perhaps.
I don't care about your age or sexual preferences or language or any of all that, but I do care about the fact that you go out of your way to treat others with respect and kindness regardless of their background, and that you in your own way wish to change the world. Because while you know you can't do it alone, you still have that hope, the voice that whispers how every drop counts. Maybe you love your community, maybe you don't, but you're the type that sees problems and wants to do something tangible to change the situation for the better.
Some days, just like I do, you feel overwhelmed by the magnitude of your ambition, your vision, your dream. I'll tell you a secret that's actually no secret at all. I put all those questions up there for a reason, because I wanted to see whether we fit together. I'm silly with a humour that is dry like Jane Austen's pen some days and childish like fart jokes other days and morbid very seldom. I'm far from perfect, but I struggle like everyone else, so that had to go in there as well, or you would know right away that I'm lying and trying to create a fake persona and a fake life to go with it.
One thing's for certain, though, and that's the quotes. They aren't going anywhere :) I also mean the part about the goldfish. It's impossible to describe accurately the feeling I have when seeing so much nonsense out there, because I don't care about which actor broke up with which one this time, or the latest political scandal. It's exhausting. I think you're exhausted, too, maybe?
If you're not hunting for the next new antibacterial therapy (I'm worried about this one), maybe you're set on improving the school system (kids need to learn how to think, not what to think), logistics of cake shops (I love cake and systems), or how we can replace plastic (have you seen the oceans?). It doesn't matter. My passion in terms of your equation is to help you make your passion come true. Passionate people are what will save this world and make it a better place.
See, big talk. For some reason it comes naturally, despite scaring me simultaneously. There's so much work to do! So little time! There are risks involved! Yes, yes, and yes. Let's just start somewhere, shall we? If you want to stick around, perhaps sign up for my newsletter down in the footer area, or pop over to my blog. I'm not rambling there, at least not in this meandering a manner.
No matter what you decide, I want to leave you with one thought only: it is doable. We can break your project down together. If you ever find yourself in need of moving a mountain, you do so by moving one stone at a time, whilst focussing on that one alone. Sometimes you can ask a friend along for the fabulously ghastly ride on which you can't always see what's behind the next turn. Thing is, you're not supposed to either, but aren't you at least supposed to find out?